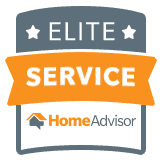 A few words from our customers…
Michael Johnson
20:50 27 May 20
All around good experience. Would use them again
Chris Rebbert
07:23 15 Apr 20
They arrived on time, did a great job and were very pleasant to work with.
Annie Oman
19:10 14 Apr 20
From start to finish, our experience working with Triangle Painting has been stellar. They were responsive and efficient with scheduling. Their estimate was fair. Their team was professional and courteous and worked really hard to complete the job within a challenging scheduling. The quality of the work was excellent. I highly recommend them!
Duane Hinshaw
18:25 14 Apr 20
Very good to work with. Did everything I asked them to do and were very good at handling some of the unexpected repairs that needed to be done before painting was completed.
Big Hop Hip
16:30 10 Apr 20
I would absolutely use triangle painting again High quality and punctual.
Renee Taylor
17:32 06 Apr 20
Very professional and friendly, followed up to ensure we were satisfied and fixed the couple of things that were not done per the original order (to be very fair, I was out of town and my husband, who was unsure exactly what they were supposed to do, was here in my absence and unable to confirm what I wanted). Would highly recommend
Brad Gibson
15:59 30 Mar 20
Aegis Protech
16:04 25 Mar 20
Professional, Reasonably Priced, and quality work. The Staff and the guys on-site were courteous, and got the job done quickly.We absolutely recommend them.
Kevin Figg
15:32 18 Mar 20
Carlos and his crew were fantastic from beginning to end! They did a great job painting the interior, cleaned up everyday, took pictures of rooms, took things down and move furniture and then put everything back after the room was done. Most of all, Carlos kept us informed w/ a short briefing at the end of each day and what they would be working on the next day. Excellent job!
Gian Zoppo
19:49 11 Mar 20
The team was always responsive and always cleaned up afterwards. I have used Triangle Painting two times now. I would definitely recommend them.
Alfred Burress
22:07 09 Mar 20
Rob Sellick
15:28 07 Mar 20
Good quality work, well priced and excellent follow-up afterwards to ensure everything was as it should be. Would use again on my next paint job.
Pam Gibson
15:08 06 Mar 20
After requesting an estimate, the turn around time was amazing! When given the stimate, I was never pressured to make an immediate decision. I did receive estimates from other companies, but looking at the overall picture, I decided on Triangle and was not disappointed. The crew arrived on schedule and worked constantly, except for a normal lunch break. The end result was flawless in my opinion. I will engage Triangle again for any painting needs I should have.
Amy Howell
16:15 24 Feb 20
Good bunch of folks who want to make sure everything is as promised. Quality of work was wonderful and very satisfied with the finished product!
Andrew Stewart
16:02 24 Feb 20
The Triangle Painting team was professional, quick, communicative and did EXCELLENT work for my client's listing. I'll absolutely recommend them again (and already have!).
Todd marshall
15:36 24 Feb 20
Enjoyed our customer experience with Triangle Painting. Professional painters who took the time to do it right and as well being very friendly and courtesy to homeowners. Just a positive experience with Triangle Painting and would highly recommend.
Triangle painting did a terrific job on my house. They were prompt and arrived when they said and went right to work. There was a small weather delay but they came right back as soon as they could. The painters also found something that wasn't on the estimate and, although it was a small thing, they went ahead and did some repairs. I really appreciated that. I will recommend this company to anyone who asks.
Carlos Duncan
14:56 29 Jan 20
We purchased a house in Cameron Village last year and it needed a new coat of paint badly! I had several painting contractors come out and take a look and give me a quote for what it would take to get it back in top shape. In the end, I chose Triangle Painting, as they were the most professional and noticed a lot of little details that other contractors hadnt and even explained some of the challenges of the job. I appreciated the honesty and they did a great job. I can recommend them.
Tony Johnson
16:26 28 Jan 20
After researching painting companies in Raleigh and reading tons of online reviews, I picked Triangle Painting because of all of the great reviews on Homeadvisor and Google. And Im happy to say that they didn't disappoint. Were very happy with Triangle Painting and the interior painting work they did on our home. The owner was easy to work with and his crew did an outstanding job. Our house looks gorgeous!
Stacey Schettler
17:54 23 Jan 20
Great communication and so fast! Competitively priced. Will use them again.
Maria House
01:21 23 Jan 20
This company is one of the most professional companies that I've had the pleasure to deal with. They are prompt and responsive . I intend to use them again to paint the interior of our home in 2020 .
We are extremely pleased with the exterior house and deck painting that was performed by Triangle Painting. Bob, Brad and Warren were all very easy to communicate with and professional through every step of their process, from quoting the job, performing the work, through quality assurance.Especially appreciated was the time they took to inspect the home and evaluate what was actually necessary to perform the jobs. Being that the home was less than 4 years old, and in excellent condition they did not add unnecessary extras that would have caused the job to be more expensive than required by UCR practices.EGJD
J. Peder Zane
18:20 22 Jan 20
Great job at a good price. They came back to scrape some bubbles on the ceiling that were not their fault.
Jennifer Bryant
11:15 13 Dec 19
Triangle Painting did an amazing job painting and restoring my property in 'Five Points Raleigh. From the sales experience to working with the team who restored and painted my home, I could not possibly be happier! I highly recommend them!!
raleighdude99
14:20 07 Dec 19
These folks are A+. Highly recommend.
Bob Seaton
04:34 12 Sep 19
Exceptional! Warren and team were reliable, efficient and communicative when things didn't go as planned (weather). Their bids are competitive and they got the job done in 1.5 weeks when others were estimating 3 weeks (and the work is first-rate) -- and that was over a holiday weekend. These are the kind of people you want in you rolodex. I will use them again for any job I can't handle myself. Highest possible recommendation.
Andrew Brown
16:47 25 May 19
Triangle Painting Company is by far one of my favorite contractors to work along side on projects. They excell in customer satisfaction and attention to detail working with diligence and excellence. They can tackle any size project and get it done with speed and efficiency. I cant recommend their services enough. You'll love your results!
Tiffany Hoke
11:54 24 May 19
Warren and his team are excellent! Warren is very professional and his team did a fantastic job! The first job we hired Triangle Painting to do was a guest bedroom and bathroom. We are so pleased with their work, we have hired them to do the exterior of our house and deck next.
Palmer Laughridge
15:17 20 May 19
Excellent attention to detail and customer service. I highly recommend Brad and his team.
Christopher Flowers
18:29 19 May 19
Brad and his team are great. I highly recommend them.
Nathaniel Howell
02:33 17 May 19
Great company, service, and reliable team. Highly recommend.
pamela wilson
23:26 16 May 19
Very good service, excellent job
Very Pleased with their customer service!
Wayne van der Poll
22:58 26 Mar 19
I hired Triangle Painting for a 12,000 sf interior office renovation. I received a prompt and competitive bid from Warren. The onsite team was respectful, tidy and considerate of the building tenants. Warren and his team were able to adjust their schedule to meet my deadlines. Great service all round and I would highly recommend them.
Erica Starnes
13:57 20 Sep 18
Extremely satisfied with the service and professionalism of Triangle Painting. Brad and Warren are a great team and are definitely our "go-to" painters in the triangle area!
Chad Revelle
13:54 12 Sep 18
Brad and his team are extremely professional and caring. You will not go wrong in hiring them for all your paining needs.
Jessie Harris
12:51 12 Sep 18
I am so thrilled about the service I have received from Triangle Painting Solutions and Warren. They are incredibly professional and well spoken. They made sure that I understand all the cost (external paint for the house and staining of my decks), which is really competitive. by the way. I would absolutely recommend them for your painting needs.
David Ford
19:46 11 Sep 18
What wonderful service! We had a great experience with Triangle Paining - Brad is top notch when it comes to providing service and standing behind his work. What a pleasure to do business with. His crew is timely and I was amazed at how fast his quote came through.
Schedule Your Free Painting Estimate.
You may be surprised to learn just how affordable it can be to update your home with a new paint color or fix cracking, peeling, or fading paint. Call our local painters in Raleigh to get your free painting quote, and we will work with you to create a custom home painting plan. We are proud to offer our exterior and interior home painting services in Raleigh, Cary, Chapel Hill, Durham, Apex, and the surrounding areas.