Installation & Repair Experts
Gutter Installation Raleigh-Durham, NC
You know gutters are an important part of protecting your home investment, but do you know who to call when it's time to replace them? At Triangle Painting & Siding, our Raleigh-Durham gutter specialists provide comprehensive gutter replacement services, from new gutters to gutter protection systems with Gutter Glove Pro.
Why a Reliable Gutter System Is So Important
If your home has no gutters or broken or clogged gutters, you're taking a risk with the safety and value of your home. Gutters and gutter covers prevent roof damage, keep your home clean, prevent pest infestations by avoiding moisture build-up, and more. If you haven't invested in properly functioning rain gutters and downspouts, it's time to do so.
Triangle Painting & Siding takes pride in protecting your home. Our gutter installation pros are happy to help you choose from a wide variety of gutter products. Our gutter services include:
Gutter Glove Pro Installation

A Selection of Gutter Colors

Gutter Replacement & Installation
Our Raleigh Certified
GUTTER PROCESS
With our in-truck gutter machine, we custom measure, make & cut your new gutters

Construct your new gutters from the custom-made components

Create the gutter end-caps

Install the gutters with a hidden hanger system & screws, not nails

Hang 3×4 commercial downspouts, custom-made end-caps & base area

Perform thorough project clean-up
Rated #1 Gutter Guard by Consumer Reports
Gutters Guarantee Not to Be Clogged
Some of Our Recent Siding Replacement Customer Reviews
I bought a house that needed a lot of exterior work done. I did a search on Google for siding companies in Raleigh and after getting several quotes from various companies around the triangle, we chose Triangle Painting to paint the exterior siding, replace some of the rotting Masonite siding, and paint the gutters. The quote they sent us was very detailed and the price was very competitive. It was easy to schedule a time for them to do the job and we are very happy with how it turned out.
Very pleased with our experience dealing with everyone at Triangle Painting. Feel like our 51 year old house is new again! Highly recommend using this business.
Of all the companies, Brad was one of the most professional vendors, providing a detailed quote along with a glossy folder that contained their insurance policy, customer reviews, service awards, and documentation on their work. We narrowed our selection of companies down to three vendors, and ultimately, we selected Triangle Painting not only because their quote was competitive but more importantly, they [had] the best customer reviews out of the three vendors. After we hired Triangle Painting, we immediately heard from Warren, the project manager. He came by and introduced himself, and he reviewed with us the work to be completed. Warren then brought the painting crew over and reviewed the work to be completed with them before work was to begin. Rotten wood was replaced with PVC, the gutters were painted, and metal roofs over the front windows with two coats of a special metal paint – made everything look brand new!

Triangle Painting Company is by far one of my favorite contractors to work along side on projects. They excell in customer satisfaction and attention to detail working with diligence and excellence. They can tackle any size project and get it done with speed and efficiency. I cant recommend their services enough. You'll love your results!
PROVIDING OPTIMAL GUTTER PROTECTION
FOR YOUR HOME
When it comes to your home's exterior, you need to do research in order to make good decisions about improvements and repairs. You need to know what your options look like, so you can gain a better idea of how your property will look. Our gallery includes pictures of gutter covers and our popular Gutter Glove pro system for you to browse through.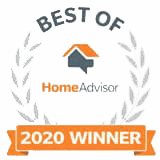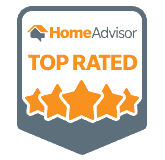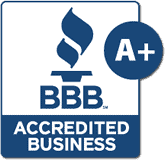 Schedule Your Free Estimate
You may be surprised to learn just how affordable it can be to update your home with a new paint color or fix cracking, peeling, or fading paint. We are proud to offer our exterior and interior home painting services in Raleigh, Cary, Chapel Hill, Durham, Apex, and the surrounding areas. We also specialize in siding installation, repair and replacement. Contact us to get your free painting and siding quote, and we will work with you to create a custom home siding and painting plan.