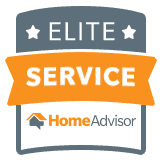 YOUR TRUSTED PAINTERS
IN RALEIGH, NC
At Triangle Painting, we help homeowners beautify and protect their homes with expert interior and exterior painting services. Our painting contractors know that house paint is more than just a decorative detail. It plays an important role in protecting your home from moisture and water damage as well. That is why we provide thorough inspections along with superior house painting services that directly address your needs.
When it comes to interior house painting projects in Raleigh, Durham, Cary, and Chapel Hill, our professional painters employ the same level of preparation and attention to detail to ensure an optimal final product. Any small dents and cracks in your walls can be repaired, and we will work to recreate any textures to for a consistent look throughout the home.
During the estimate process, our interior painters will also look for any damage and make specific repair recommendations so that your home is completely protected and you won't have to worry about having to make major repairs down the road. At Triangle Painting, our custom solutions are specifically designed to address your needs while also taking your budget into account. Contact us today for a free painting quote!
OUR PROFESSIONAL RALEIGH NC PAINTERS ARE YOUR
Full-Service Painting Company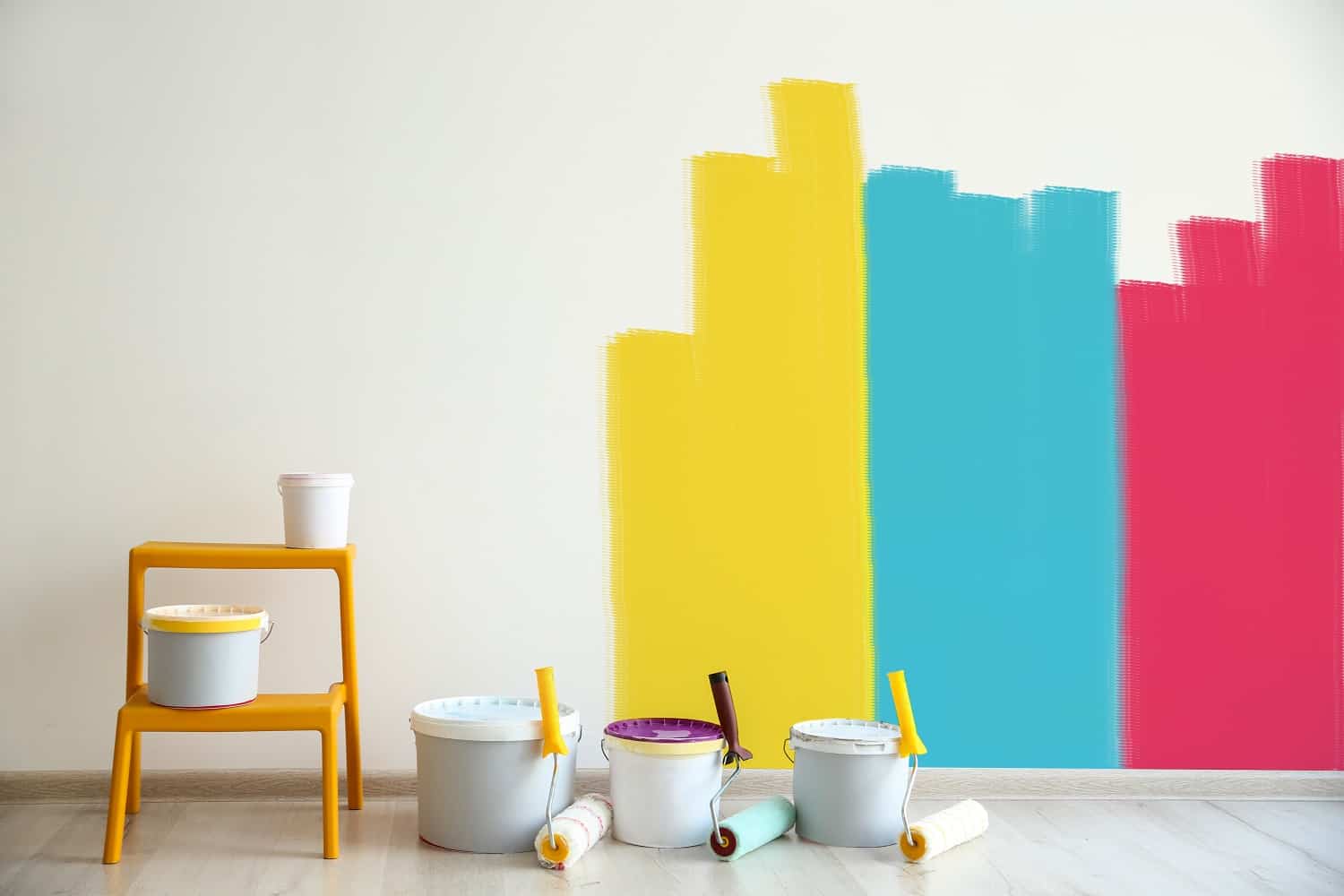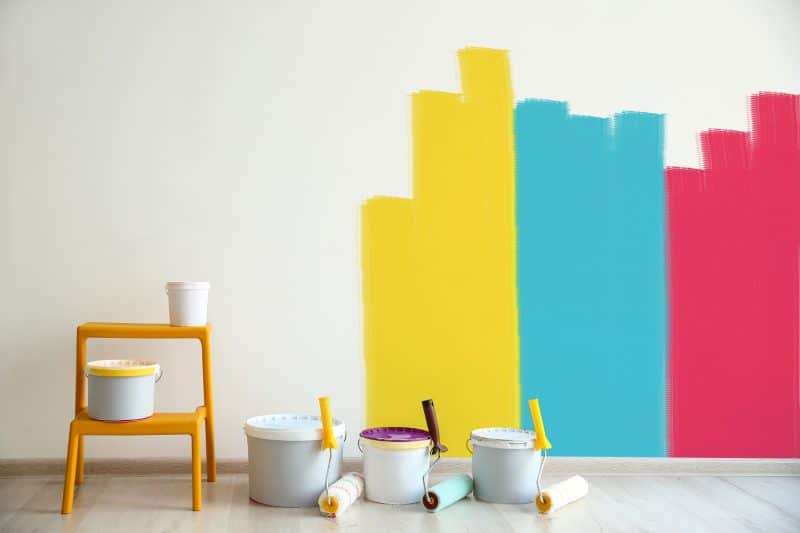 Interior Painting Services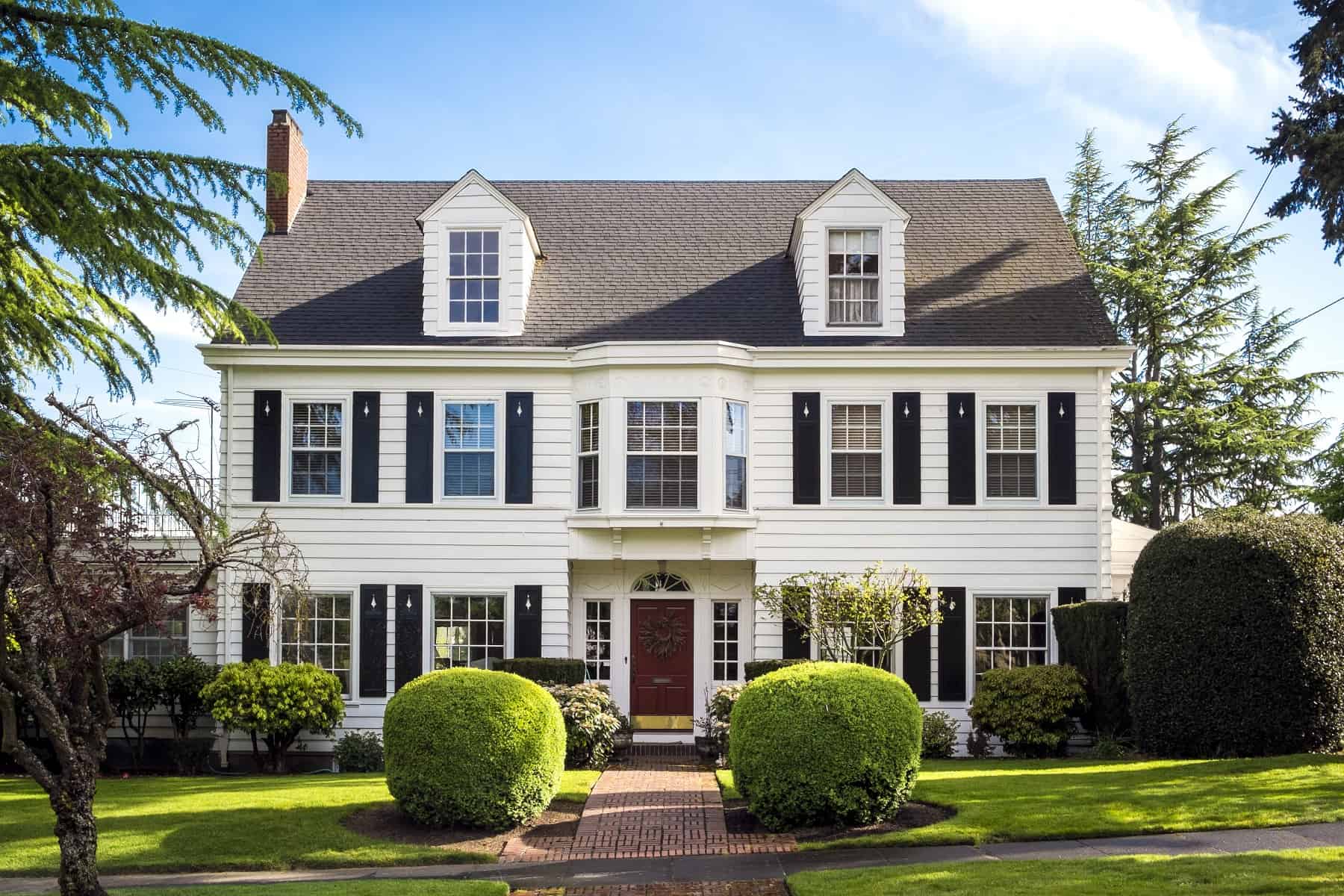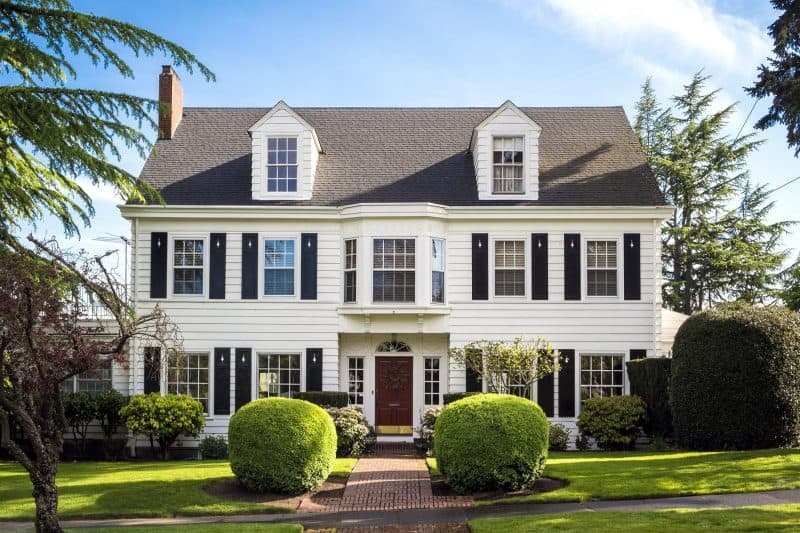 Exterior Painting Services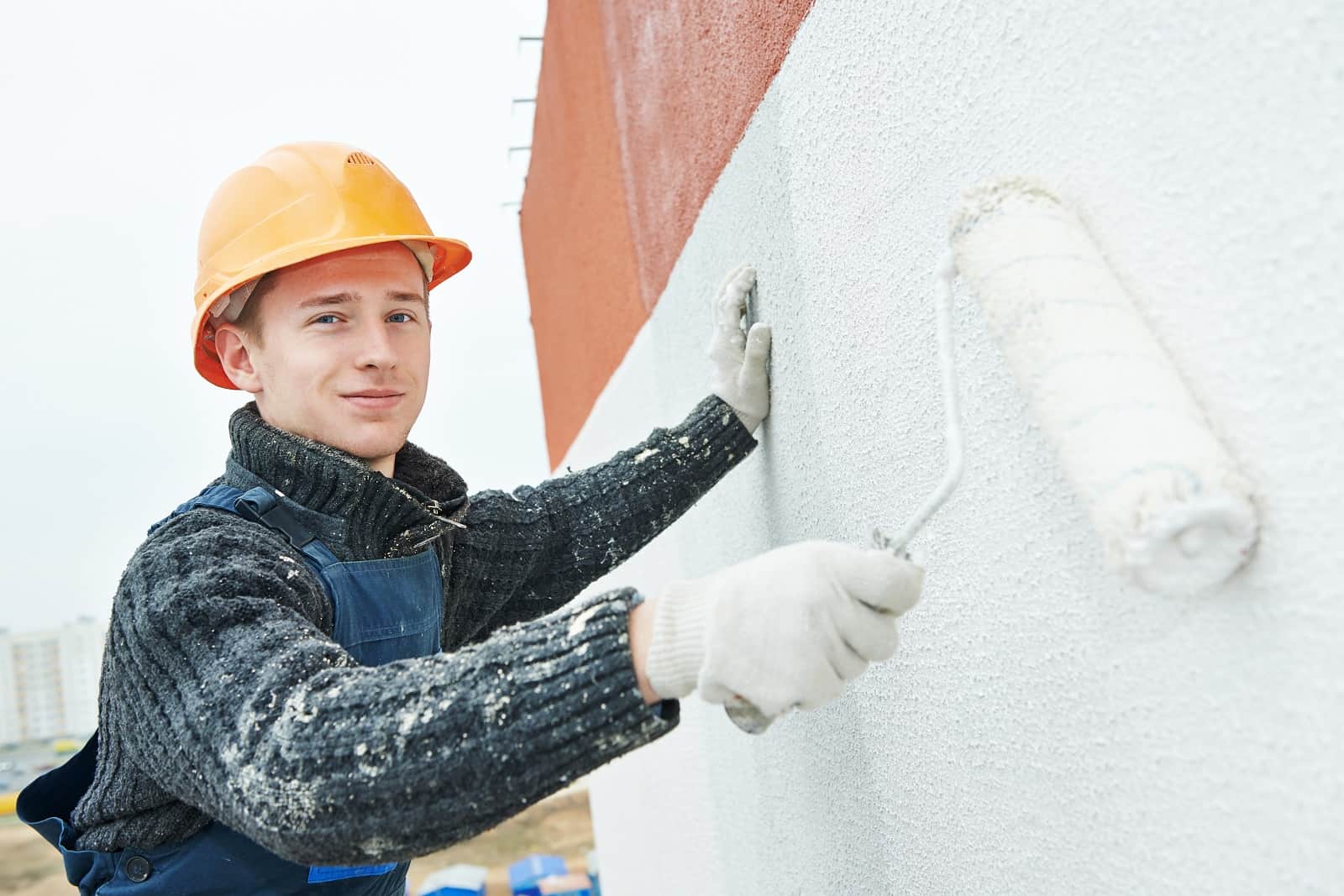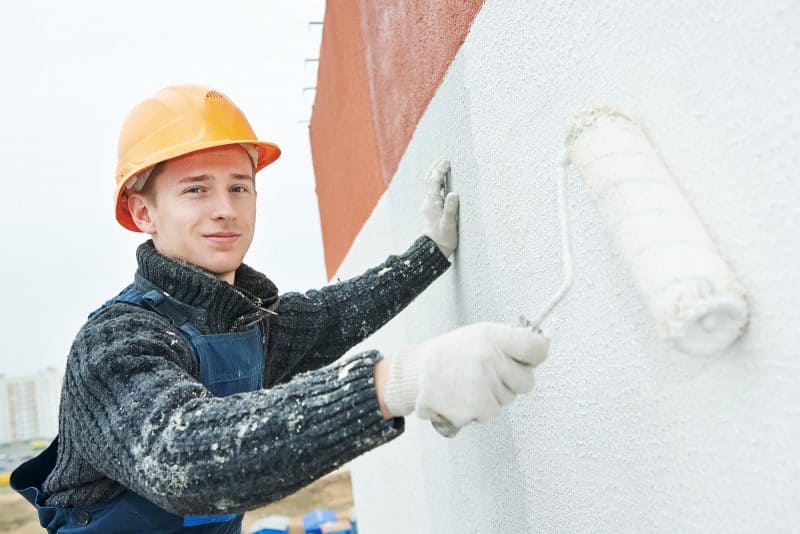 Residential & Commercial Painting Contractor Reviews
Great experience! My house looks amazing - professional and responsive service. Highly recommended!
Daniel Wright
02:14 01 Dec 20
Holly Haas
22:47 24 Nov 20
Fantastic product and customer support!
jessie jellicorse
20:02 24 Nov 20
Christopher Jolly
19:17 24 Nov 20
Triangle Painting did a great job painting the interior of my home. Professional and friendly service! Prompt and excellent service.
Linda Fitts
19:31 18 Nov 20
IF I could give Triangle Painting a 10 star rating-I would, however Google will only let me do a 5 star rating. Everything associated with my experience with Triangle was perfect: pricing and scheduling, job prep. painting and clean up afterwards. I will never use or recommend any other paint company.
Ian Batchelor
13:15 18 Nov 20
We used them to paint our cabinets and do a skim coat on our upstairs ceiling. Everything looks awesome! We will definitely be using them again when we need some more work done on the house.
Our interior painting project was meticulously completed in a timely fashion. They kept everything so clean inside while they worked and afterwards that you never would have known anyone had been there except for the beautiful walls they left at the end! I would recommend them to all and I would use them again in the future without question!
Julie Moore
22:58 04 Nov 20
Thorough and in touch at every step of the process. Painter was very conscientious and easy to work with. Terrific job. Price comparable to other quotes. Will definitely recommend.
Faye Biffert
19:07 04 Nov 20
Everyone was extremely professional and thorough. Jobe was excellent at making sure everything I needed was done and followed up with me once the painting was finished to assure I was happy. I will definitely be using triangle painting again.
Nikki Angeli
18:59 04 Nov 20
The crew worked clean, kept my property clean, and did an amazing job! We even had a slight mishap (not the painter's fault) and they came right out and repaired the damage very quickly. I'd recommend this company over anyone else in the area.
Mike Morris
15:17 18 Oct 20
Triangle Painting recently painted the entire interior of my home (walls, ceilings, trim, closets, doors) and did an excellent job. Everything from communication and project management to the paint job itself was top notch. Professional and friendly service was provided by everyone from Triangle Painting. Highly recommend.
Renee Trogdon
17:46 15 Oct 20
We loved our experience with Triangle Painting. Between calling for the initial estimate and finishing the job, it was less than three weeks! Our painting team was awesome and worked with our schedule. They did an incredible job. We are super happy with how everything looks!
Ashley Fenoglio
17:09 15 Oct 20
Triangle Painting did a wonderful job and we have used them several times. If you are looking for a team that does a fantastic job then give them a call.
Misty London
19:00 28 Sep 20
Lauren Hunnings
13:22 21 Sep 20
Triangle Painting stained my deck and they demonstrated great customer service during the process. Picked my color online with Sherwood Williams and online color didn't match our expectations. Jobe was positive, patient, and fair as he addressed the situation in a professional manner. New colors were picked and Triangle Painting re-stained the deck at an agreed labor only rate. It is clear to me that customer service and providing a quality job is their priority!
Clinton Dubose
22:00 02 Sep 20
Brad was super quick with a quote that came in way under budget. He and Jobe were also very nice and accommodating when I needed an unusual time table. They painted my entire basement (ceiling, walls, trim) and the new interior doors. Would use them again!
David Evans
13:26 02 Sep 20
Triangle Painting was so professional, and responsive. My projects came out beautifully and were done so quickly!
Alyy Kautsky
17:52 26 Aug 20
Great work, professional & easy to work with. This company really cares about doing a 5 star job & will come back (if necessary) to ensure you're 100% happy. I'd definitely recommend them.
Andrea Abramowski
12:23 26 Aug 20
A big thank you to Triangle Painting and Oscar for the fantastic job they did on repairing my deck stairs, finishing my deck staining and painting the ceiling. They stayed in contact, were on time, careful about covering surfaces and cleaned up wonderfully when they were done. Oscar was polite and kind, and has such attention for detail. He was a pleasure to work with. I'm looking forward to using your company again for some projects inside the house.
Catherine Benedetto
16:53 25 Aug 20
This company went out of its way to save me when a previous painter did a sloppy job on my porch and siding and would not come back to fix it. Eric came out to see the mess and had someone on the job within a few days. Fernando and his crew were professional and did an excellent job. More than that, Brad charged me nothing and the painters were happy to help for little more than the price of gas. If you like painters who are kind as well as professional, check out Triangle Painting Solutions.
Debbie Selinsky
15:19 20 Aug 20
Katie Helton
18:39 17 Aug 20
Mahtsente Ebron
23:16 14 Aug 20
The Triangle Painting Team did an amazing job on our latest home improvement project. We've been wanting to get our house looking new and fresh for two years now, and Eric and his amazing team helped us achieve that goal! I was pleasantly surprised by the variety of services offered by Triangle Painting. Not only did we get our home power washed and looking glorious, we also had some split porch boards replaced, touch-ups to some areas that desperately needed it on the house and our porch floors and deck stained to look like new. It all looks so wonderful, and our favorite part...finally got the porch ceilings painted haint blue! We will definitely be using Triangle Painting again! Thank you for all of the hard work!!
Amanda Gadd
19:02 14 Aug 20
Benjamin and his crew did a really nice job painting the metal roofs on two houses for us.
Cindy Wadford
19:35 04 Aug 20
I was extremely satisfied with the job from Triangle Painting from the estimate to the completion of the job. Emilio and his team did a superb job with the painting of our deck and the rails and lattice. Their edges were sharp, and there were so drips of paint or missed spots. Even though it was very hot and they were working in the back of our home which has a western exposure, they worked tirelessly in extreme heat to complete the project. Triangle came by after the original estimate to inspect the deck thoroughly and to make sure little items were not skipped. For example, they noticed that one area of the rail was a bit loose and reinforced it for no additional charge. We were more than happy with the job that was done from the first call to Triangle to the estimate to the job. Superb company.
Elizabeth Showalter
19:08 03 Aug 20
I am writing this review of Triangle Painting to share the wonderful work Brad and his team completed on our home. We reached out to approximately eight painting companies to get quotes to repair rotten and damaged wood on our soffits, eaves and dormers. Of all the companies, Brad was one of the most professional vendors, providing a detailed quote along with a glossy folder that contained their insurance policy, customer reviews, service awards, and documentation on their work. We narrowed our selection of companies down to three vendors, and ultimately, we selected Triangle Painting not only because their quote was competitive but more importantly, they the best customer reviews out of the three vendors. After we hired Triangle Painting, we immediately heard from Warren, the project manager. He came by and introduced himself, and he reviewed with us the work to be completed. Warren then brought the painting crew over and reviewed the work to be completed with them before work was to begin. Rotten wood was replaced with PVC, the gutters were painted, and metal roofs over the front windows with two coats of a special metal paint – made everything look brand new! We then hired Triangle Painting for a second project: to paint our hardi-plank siding. This was a project we weren't going to do for a couple more years, but the paint on our siding was faded and dull, and Triangle Painting was able to give us a fresh new look. With Warren once again coordinating a painting crew to complete the new project work, he brought the second crew to us to meet us, go over the work requirements and ensure the painting was done correctly. The final outcome is AMAZING!! It came out even better than we envisioned! Now I can't wait to decorate my front porch with pumpkins and mums for the fall and plant colorful pink and yellow flowers to bloom with the new colorful paint background in the spring. We've already had several compliments on the new house color and how beautiful our home looks now. We highly recommend Brad and Triangle Painting!!
T. Burkhart
22:46 20 Jul 20
Randy Willis
18:19 10 Jul 20
Great people to work with who do a professional job and treat their employees well. Our many interior walls went from looking dreary to clean and beautiful. They also were kind enough to take a look at other issues to give non-biased advice with recommendations for other skilled workers in the community.
Nicolas Perdomo
21:23 09 Jul 20
They do very good work, show up in your time frame and finish quickly. Just be careful with the first quote, things you may think would be included such as moldings, doors, removing and replacing pictures, may not be included unless you specify.
Nichole Campbell
13:53 09 Jul 20
First class team that were responsive with competitive bids.. After completing the work excellently they were quick to follow up on their punch lists. Oh yes... they cleaned up after themselves.
Steve Jellicorse
14:23 07 Jul 20
Triangle Painting did an excellent job painting my interior entry way and entire 2nd floor. They arrived when scheduled and continued for four days straight without any delays. They are very responsive to questions, requests, and touch ups. I'll be using them again to finish up the rest of my house.
Mike Larson
12:30 06 Jul 20
Grace Lussier
18:03 04 Jul 20
Triangle Painting did a great job on our rental property. They were very easy to work with, did a great job including the repairs before they started.
Garry Grandlienard
17:10 03 Jul 20
We hired Triangle Painting to get a fresh coat of paint on our church building and we were beyond pleased with the quality of their work. Warren was very professional, responsive, and was very willing to be mindful of our budget for the project.Very reliable and trustworthy. Will absolutely hire again for any residential or commercial jobs in the future.
Grace Jolly
15:41 03 Jul 20
The team of workers were excellent and did a fantastic job, both with the painting and wood repair and replaced where necessary. Listened to my comments about the process and always responded promptly.
Robert Payne
18:25 02 Jul 20
Nicole Cox
17:33 17 Jun 20
All around good experience. Would use them again
Michael Johnson
20:50 27 May 20
They arrived on time, did a great job and were very pleasant to work with.
Chris Rebbert
07:23 15 Apr 20
From start to finish, our experience working with Triangle Painting has been stellar. They were responsive and efficient with scheduling. Their estimate was fair. Their team was professional and courteous and worked really hard to complete the job within a challenging scheduling. The quality of the work was excellent. I highly recommend them!
Annie Oman
19:10 14 Apr 20
Very good to work with. Did everything I asked them to do and were very good at handling some of the unexpected repairs that needed to be done before painting was completed.
Duane Hinshaw
18:25 14 Apr 20
I would absolutely use triangle painting again High quality and punctual.
Big Hop Hip
16:30 10 Apr 20
Very professional and friendly, followed up to ensure we were satisfied and fixed the couple of things that were not done per the original order (to be very fair, I was out of town and my husband, who was unsure exactly what they were supposed to do, was here in my absence and unable to confirm what I wanted). Would highly recommend
Renee Taylor
17:32 06 Apr 20
Brad Gibson
15:59 30 Mar 20
Professional, Reasonably Priced, and quality work. The Staff and the guys on-site were courteous, and got the job done quickly.We absolutely recommend them.
Aegis Protech
16:04 25 Mar 20
Carlos and his crew were fantastic from beginning to end! They did a great job painting the interior, cleaned up everyday, took pictures of rooms, took things down and move furniture and then put everything back after the room was done. Most of all, Carlos kept us informed w/ a short briefing at the end of each day and what they would be working on the next day. Excellent job!
Kevin Figg
15:32 18 Mar 20
OUR RALEIGH PAINTERS DELIVER
North Carolina Excellence
You'll love how a fresh paint job transforms your home or business. We want you to have the best experience as we help your property come to life. Get in touch with our local painting company for a free painting quote in Raleigh, Durham, Cary, or Chapel Hill!
Interior paint color gallery
Top Interior Painting Colors for 2020
2020 House Painting Color Combinations Featuring Oceanside
Oceanside's versatility allows it to play well with many interior paint colors. It is a bright counterpart to equally eye-catching colors like Exuberant Pink SW 6840 or Honey Bees SW 9018, and it can rest relaxingly alongside other blues, like In the Navy SW 9178 or Adrift SW 7608. It is also the ideal interior paint companion for corals and copper metallic tones because of its timeless association with nature.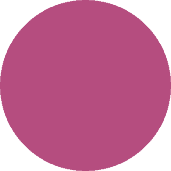 Exuberant Pink
Interior / Exterior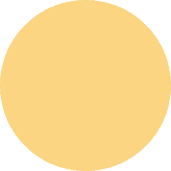 Honey Bees
Interior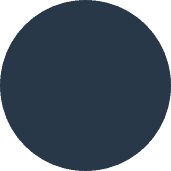 In the Navy
Interior / Exterior
Adrift
Interior / Exterior
Schedule Your Free Painting Estimate.
You may be surprised to learn just how affordable it can be to update your home with a new paint color or fix cracking, peeling, or fading paint. Call our local painters in Raleigh to get your free painting quote, and we will work with you to create a custom home painting plan. We are proud to offer our exterior and interior home painting services in Raleigh, Cary, Chapel Hill, Durham, Apex, and the surrounding areas.